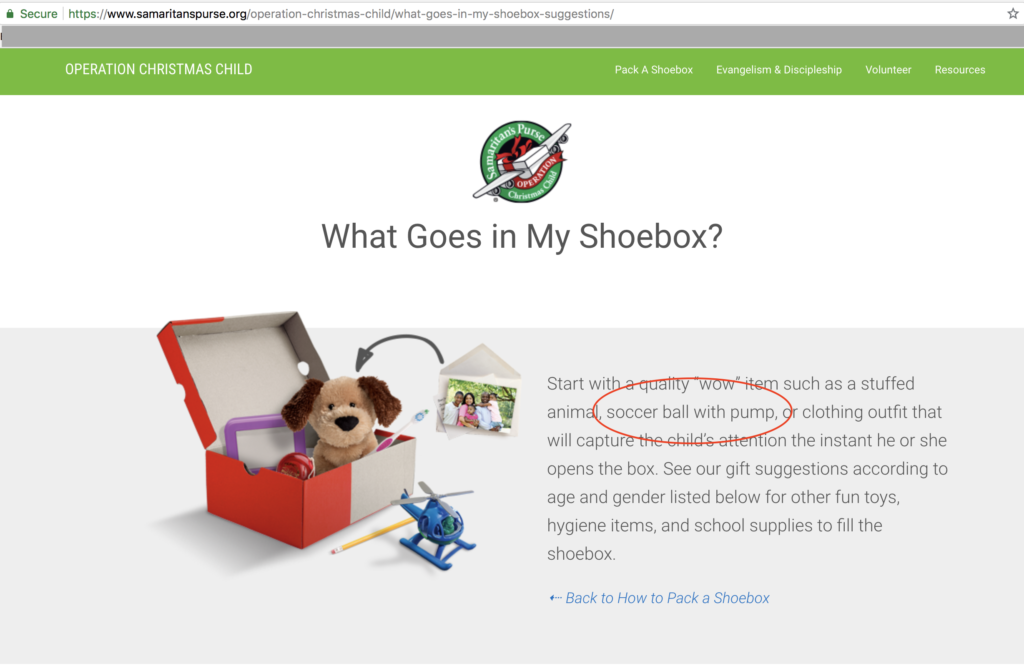 The Mission Ball is an extremely popular item to put into shoeboxes!
Some Common Questions:
How do you know what language to get?

I've been told that sometimes the directors of a collection point will know where the boxes are going. If you KNOW your boxes will go to a certain region you can get that language. However, just because you know the region, you might not know the specific language. For instance even if you know the boxes will go to South Africa, their are several languages spoken in South Africa (English, Afrikaans, Xhosa, Zulu). If you don't know where the box will go, or if you don't know the specific language to send, get English. Again, I've been told that the majority of kids who receive boxes as gifts get them at a "center" where they are learning English. Lastly, if you send a regular ball, there is ZERO chance they can read the Gospel on the ball, however if you at least send an English ball you have an opportunity to send the Gospel! This is information told to me by individuals working with Samaritan's Purse / Operation Christmas Child. To the best of our knowledge it is accurate information, however if you are worried, check with your local collection point coordinator.

How does a Soccer Ball fit in a shoebox?

We send the balls to you deflated so they will easily fit into a box. We recommend adding a hand pump to your box for that little extra shot of awesomeness. We do sell hand pumps, however there is absolutely nothing special about our hand pumps, any hand pump will do.

How much are they?

We have bulk pricing which can be found HERE. We recommend getting a group of people to go in together and get 12 or more balls which would not only save money, but the shipping will drop down as well.

How many should you get?

We have had individuals, groups, organizations, and Churches purchase anywhere from 1 ball to 500 balls for their OCC program.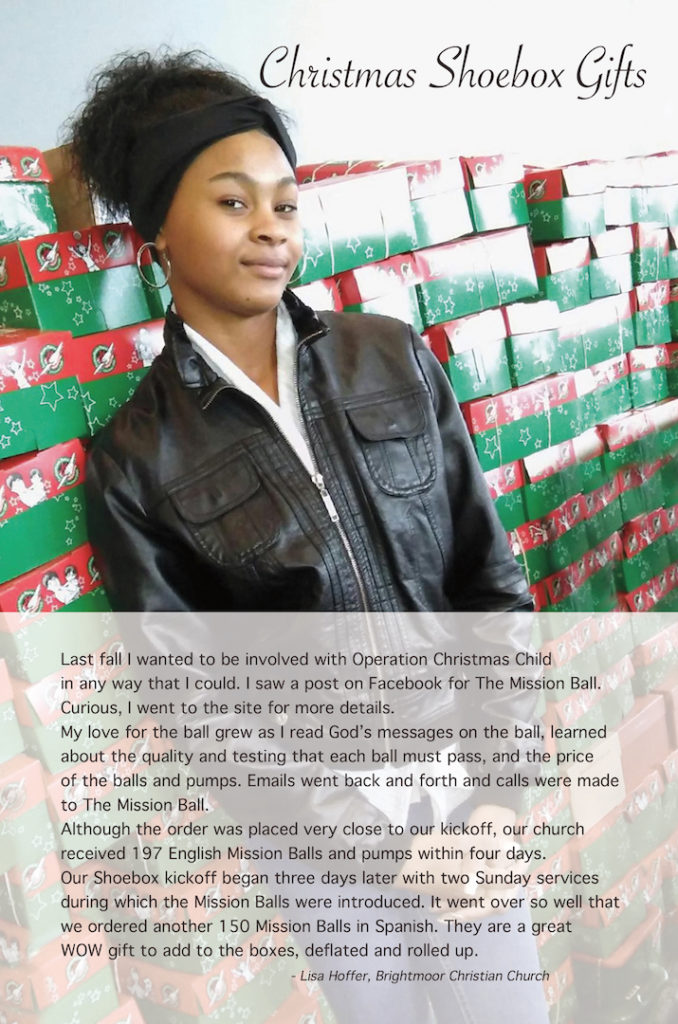 Screenshots from websites with relevant information